Trademark: PETA-Approved Vegan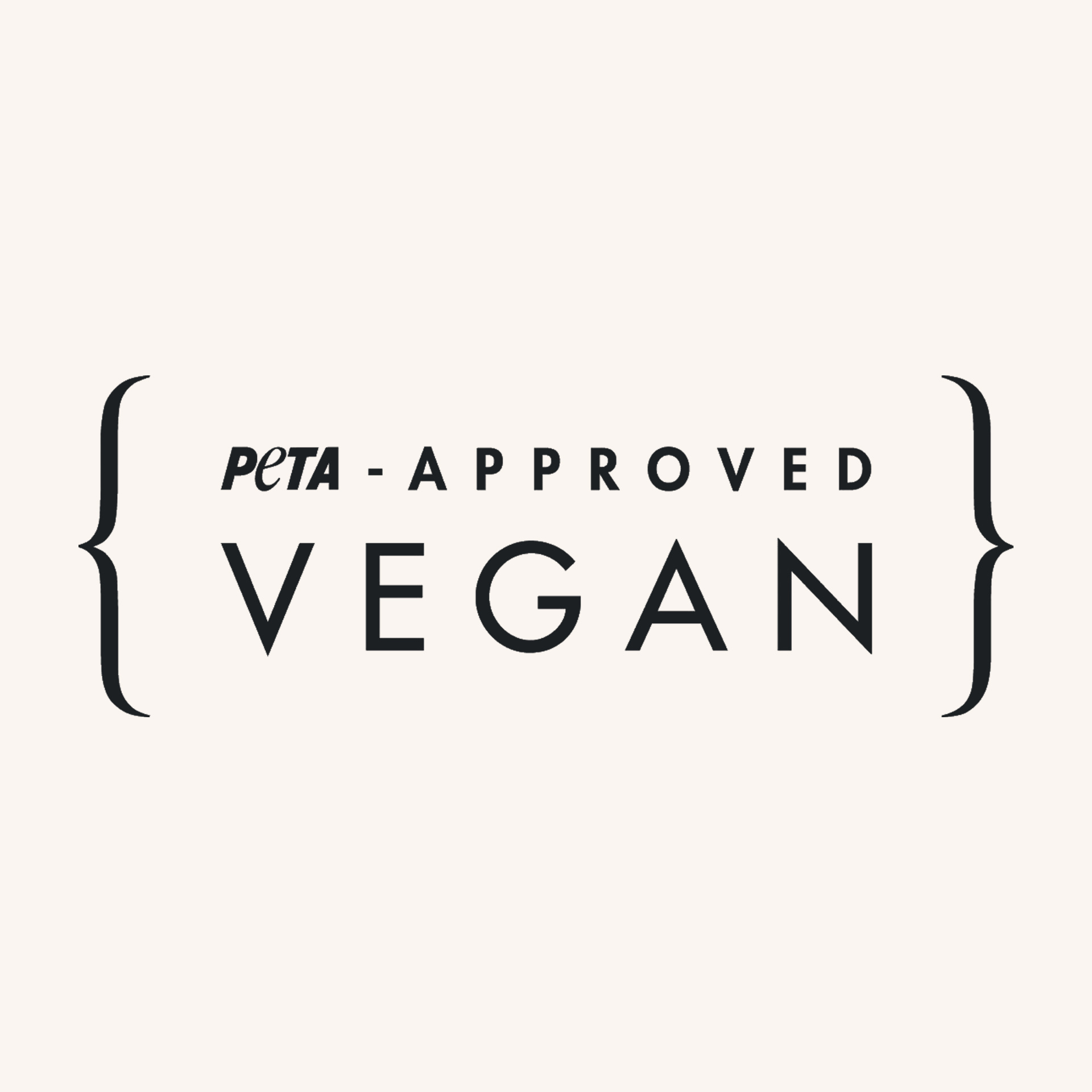 What is PETA-Approved Vegan? PETA stands for People of the Ethical Treatment of Animals and is dedicated to protecting animal rights. The organization tries to improve animal welfare by informing policy makers and creating awareness in different sectors. The organization is active in the apparel industry, as well as the livestock industry, animal testing laboratories, and the entertainment industry.
The PETA-Approved Vegan label indicates whether a product is free of animal products and that no animals have been used throughout the production chain. In other words, clothing, shoes and accessories with a PETA label contain no leather, fur, wool, exotic skins or other animal materials. Thus, the label stands for 100% vegan fashion. Since they only focus on animal welfare, the label does not guarantee sustainable or people-friendly production.
Animal welfare and clothing
In the clothing industry, there are more and more labels that are committed to the environment and socially responsible working conditions. Still, a large part of the suffering remains unaddressed: namely, that of animals. For fabrics derived from animal products, such as wool, silk, fur and leather, the most animal-unfriendly practices are often used. Every year, for example, more than 1 billion animals are slaughtered in the global leather industry. For the production of wool, millions of lambs are mutilated through the cruel act of mulesing. 
The organization PETA gives animals, who have no voice of their own, a platform and is committed to the protection of animal rights. In this way, we as consumers can make a better and responsible choice when it comes to vegan fashion. By choosing vegan fashion, you avoid the animal suffering required to create a beautiful garment, shoe or accessory.
In addition to vegan food, you are also seeing more and more vegan fashion. More and more fashion brands are concerned with animal welfare and this is an important development when it comes to sustainability as a whole. In addition, the alternatives to leather, for example, are becoming more beautiful and better in quality. For example the Vegan bags of Denise Roobol, made of vegan microfiber leather or the sandals of Matt & Nat, made of recycled PVB material that is very similar to animal leather.
Controle
The verification for the PETA-Approved Vegan label is done by the clothing brand itself. To become certified as a brand, you must fill out a questionnaire and provide a statement from your suppliers stating that they have vegan production. In addition, an annual certification fee of at least $250 is required, depending on the company's annual sales.
Unfortunately, the certification process is not reported. In addition, there is no verification done by the label itself or a third independent party. This causes many doubts about the reliability surrounding this label. Nevertheless, PETA is an important label when it comes to animal welfare, as it is the only label in the fashion industry that is fully committed to vegan fashion, animal welfare and cruelty-free products.
At Take It Slow, we think animal welfare is very important and have a number of brands in our range that are PETA-Approved Vegan approved. The brands Matt & Nat, Denise Roobol, Organic Basics and Embassy of Bricks and Logs have the PETA seal of approval and are 100% vegan. At the brand Armedangels there is a part of the collection PETA-Approved Vegan, this is indicated per product in our webshop.