Trademark: Global Organic Textile Standard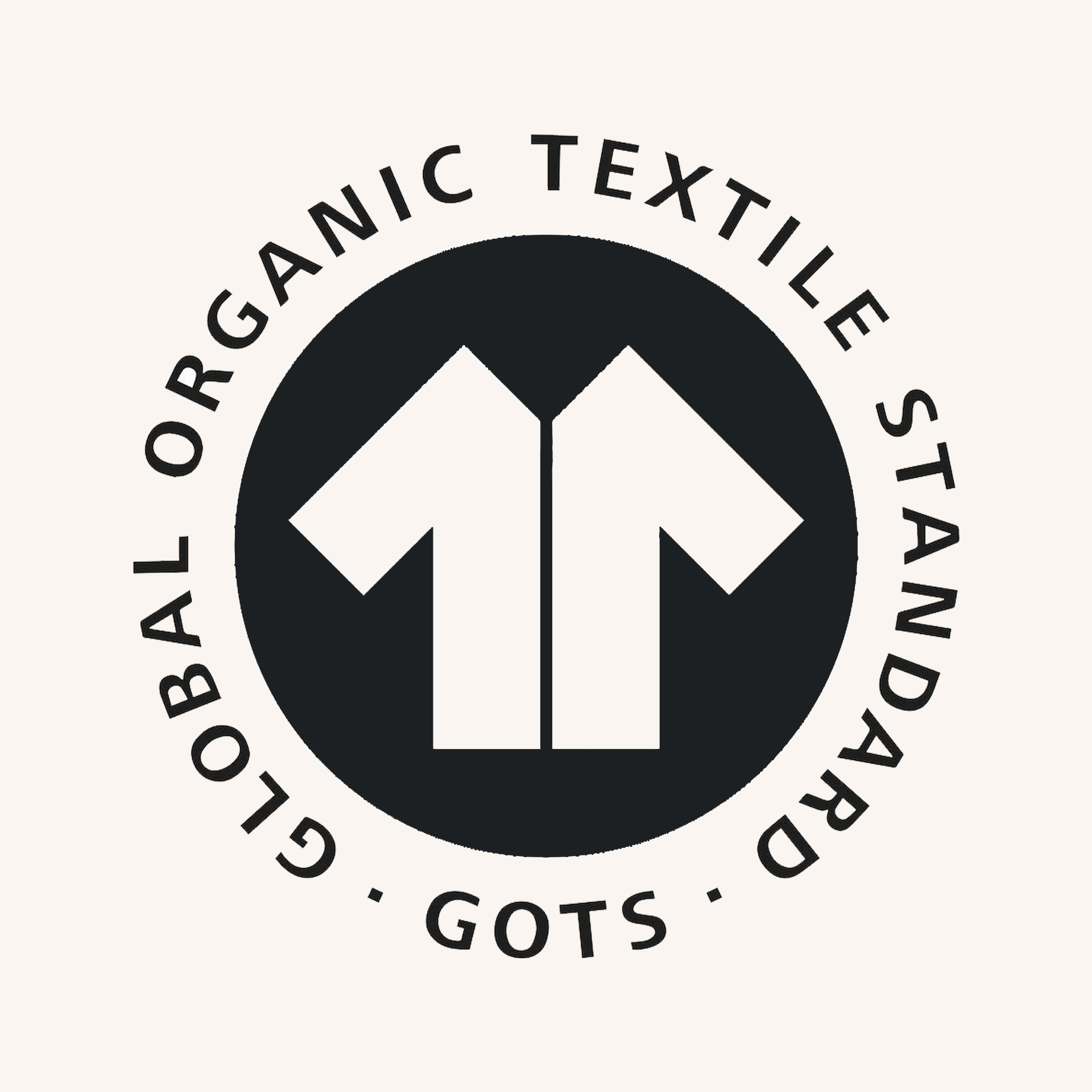 What is the Global Organic Textile Standard? The GOTS, is a label developed to create a globally recognized standard for organic textiles. The focus is on organic farming and socially responsible textile processing. So it is possible for a farmer to be GOTS certified, but also for a clothing factory. Because of this, GOTS is active in every part of the production chain, from harvesting materials, fair and sustainable production of clothing to labeling and packaging of clothing. A garment may only carry a GOTS label if all parts of the production chain are GOTS certified.
GOTS uses two standards:
GOTS Organic: a product consists of more than 95% organically certified materials
GOTS Made with organic: a product consists of more than 70% organically certified materials
GOTS uses a maximum percentage of 95% because a garment can almost never be made of 100% organic materials. Think for example of a zipper or synthetic material for stretch, neither of these can be produced 100% organically in any way.
Organic textiles
GOTS has a number of strict environmental requirements for the cultivation and processing of organic fibers. These are also laid down in EU legislation. Some of the main requirements are:
No synthetic crop protection products may be used in agriculture. Think of harmful substances such as GMO (genetically modified organisms), fertilizers, pesticides, heavy metals, microplastics etc.
Animal materials must comply with the animal welfare principles, which means good conditions for animals. Wool must always be mulesing-free and, for example, no chlorine may be used when treating wool.
There are strict requirements for the paint that may be used and machines may not use oil containing heavy metals.
Waste water must be handled properly. Waste water must be sent to a waste water treatment plant.
Sustainable packaging materials must be used. This means that, for example, no plastic may be used, but recycled plastic may.
Fair production
GOTS also has a number of socially responsible requirements when it comes to fair production and working conditions. This applies to both the factories where the clothing is produced and the farmers. However, the requirements for the farmers are more difficult to monitor and unfortunately are not always enforced properly. Some of the most important requirements are:
There is no forced labor.
All workers have the right to form unions and bargain collectively.
There is no child labor according to local law and people under 18 are not allowed to do dangerous work.
There are safe working conditions
There is no discrimination, intimidation or violence towards workers
There are 'normal' working hours, meaning no more than 48 hours of work per week, one day off every seven days and no more than 12 hours of (voluntary) overtime.
Immigrant workers are handled well.
At least the legal minimum wage must be paid. A living wage must also be established and the wage gap (difference between the wage paid and the living wage) calculated from this. GOTS encourages suppliers to close this gap.

Verification
To become GOTS certified, a company must meet all the requirements of the GOTS standard that apply to that company. The verification is done by an independent accredited party. To maintain the GOTS certificate, a company is audited every year, sometimes even unannounced.
Unfortunately, these reports are not made public. Still, you can be sure that when a garment or factory is GOTS certified, you know for sure that the material is made organically and socially responsible. Brands such as Armedangels, Organic Basics, Jan 'n June, Thinking Mu and T.I.T.S. have GOTS certified items.