Do's and Don't to wash your winter coat
How do you take care of your winter coats/jackets? When you invest in a good winter coat, you want it to last for seasons. That's why it's important that you handle your winter coat carefully and take good care of it. Postpone washing in a washing machine as long as possible. This is because there are a number of risks associated with this. We will come back to this later.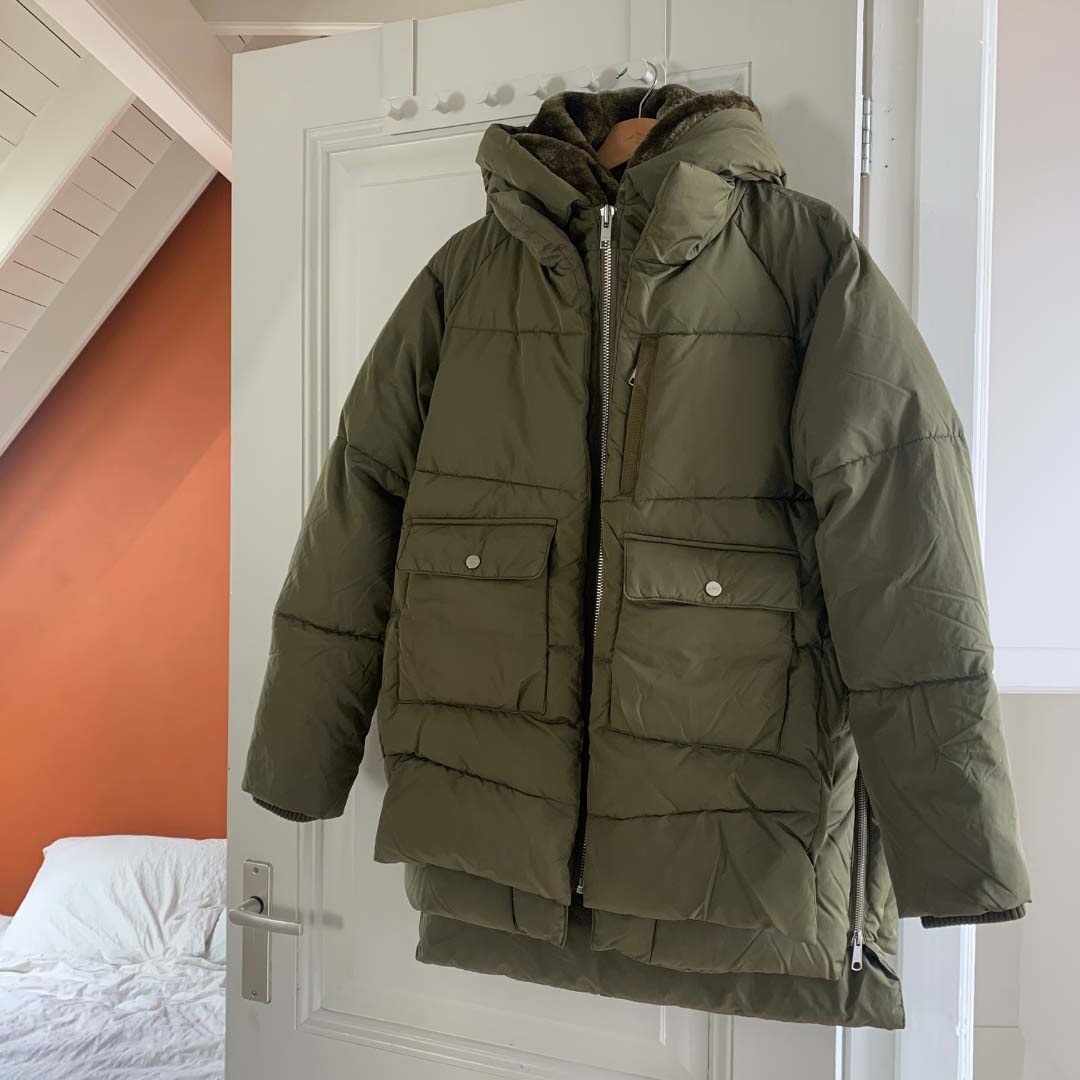 It is best to air a winter coat in the open air every now and then. Or hang your winter coat in the bathroom, when you take a shower. The steam pulls odors out of the coat. If your coat gets dirty, we advise you to scrub stains locally. For example with Marseille soap, which is available at various drugstores or Dille & Kamille. But be careful with this, don't scrub too hard or you might end up with a sallow spot.
Do both of these not work or would you still like to wash your winter coat after a season of wear? Then this is possible in the washing machine. It is important that you do this in the right way. A winter coat often contains down as filling. The winter coats from Embassy of Bricks and Logs have vegan down made from recycled material. To keep the down in its original state, you must wash and dry a winter coat carefully. When down gets wet it will stick together and create clumps if not dried properly. Therefore, a comprehensive step-by-step plan to wash your winter coat the right way:
1. Make sure the coat has enough room in the washing machine drum to move around. The washing machine should not be too full or too small. Do you have a small washing machine? Then choose a large washing machine at a laundromat. This first step is very important.
2. The jacket should be washed at 30 degrees maximum. Make sure you choose "soft" or "delicate" program. Furthermore, make sure that all the zippers of the jacket are closed. Otherwise, the sharp edges of the zipper may damage the jacket fabric.
3. Choose "spin" at 600 to 800 rpm and for up to 10 minutes.
4. We recommend that you add a few tennis balls. The tennis balls help to keep the filling of the jacket moving. Then dry the jacket in the dryer for 40 to 60 minutes.
5. Take your jacket out of the dryer 2 to 4 times during this drying process. Turn the jacket inside out once, shake it out once and pat the compartments with your flat hand. This is all to prevent the filling from clumping together.
Don't have a dryer? Then it is also possible to let your winter coat air dry. Choose to let your winter coat dry lying down, close to a warm heater. So that your winter coat dries as quickly as possible. It's very important to shake out the coat every 15 or 30 minutes so that no lumps of down form in the lining. Turn the coat inside out once, shake it out once and pat the compartments with your flat hand.