Clothing storage tips
Which clothes are best to hang and which are better stored lying down? An important part of taking care of your clothes is storing them. Especially if you have a full closet, your clothes can easily get damaged. So first make sure your closet is not too full (read here how you can give clothes a second life). But which garment should you store and how? Here are a few basic rules for storing your clothes neatly.
These are the best items to hang up in your closet

Clothing made from a sturdy fabric stays best when hung on a hanger. These are items such as jackets, blazers, pants, dresses and blouses. By hanging these items remain in good shape and you also prevent the clothes from wrinkling. A clothes hanger is taken from the bottom of the garment up through the neck, so never "stuff" a clothes hanger into the garment through the neck. This prevents the neckline from being stretched or damaged. Hang the garment as you would wear it, including the buttons. This keeps the garment in the right shape.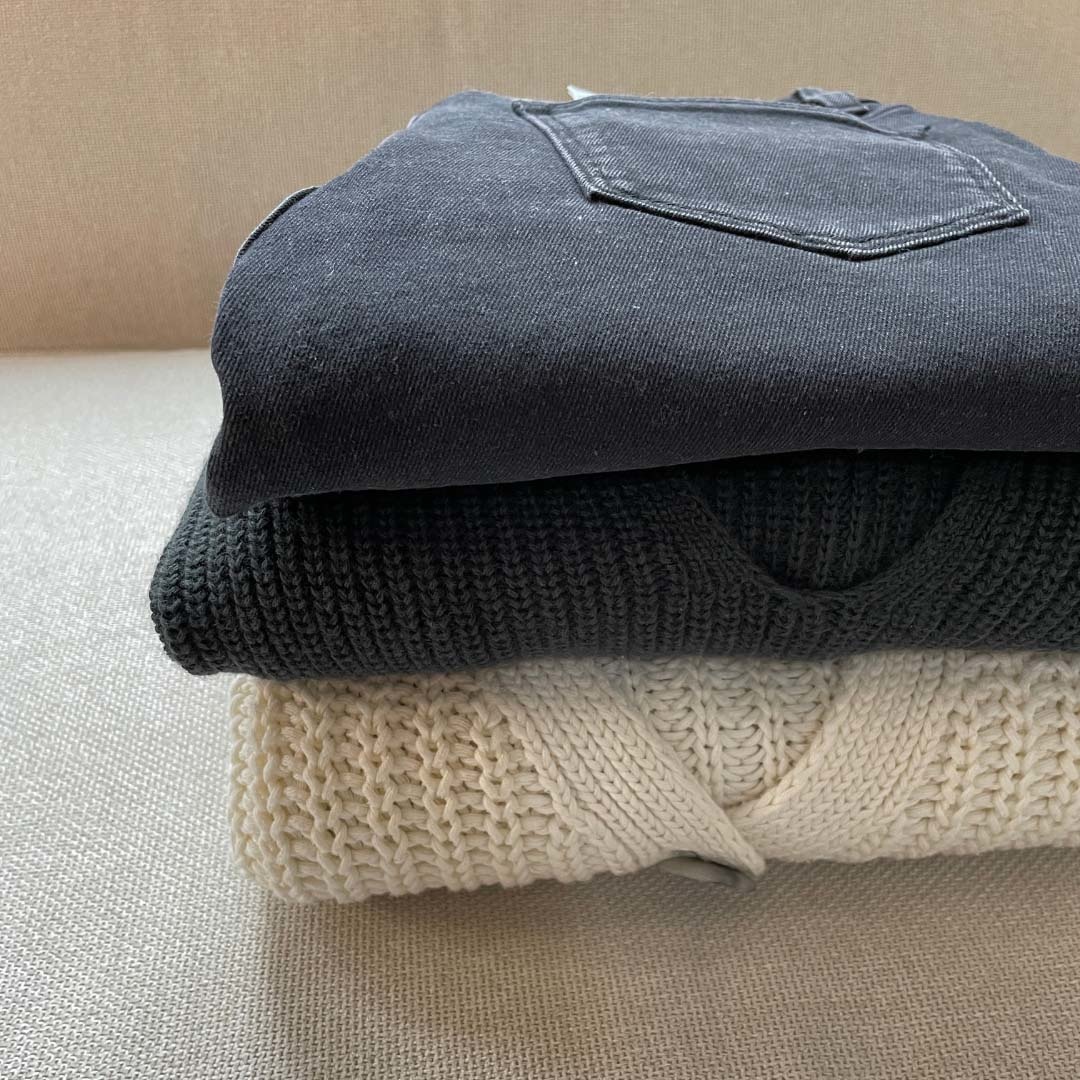 The best way to fold these items in your closet

Some garments stay nicer when folded. This is especially the case with stretchy garments and knits. If you hang them up, they can lose their shape and stretch. It is best to fold these knitwear garments and store them in drawers or shelves in the closet. Clothing best stored folded are especially knit and wool sweaters and cardigans, and jeans.
After reading these tips, have you acquired a taste for storage? And would you like to go a step further? Then we refer you to cleaning guru Marie Kondo.