Care of alpaca wool scarves
How do you take care of your alpaca wool scarf? The alpaca wool scarves from Bufandy & Alpaca Loca also need a little extra care. It is possible that the first time you wear your scarf it will shed hairs and fluff. This is normal. This is normal and often happens when you wear wool on wool. So a woolen scarf on a woolen jacket or woolen pants or pants. But good news; this is not permanent. The hairs will not come off after wearing them a few times.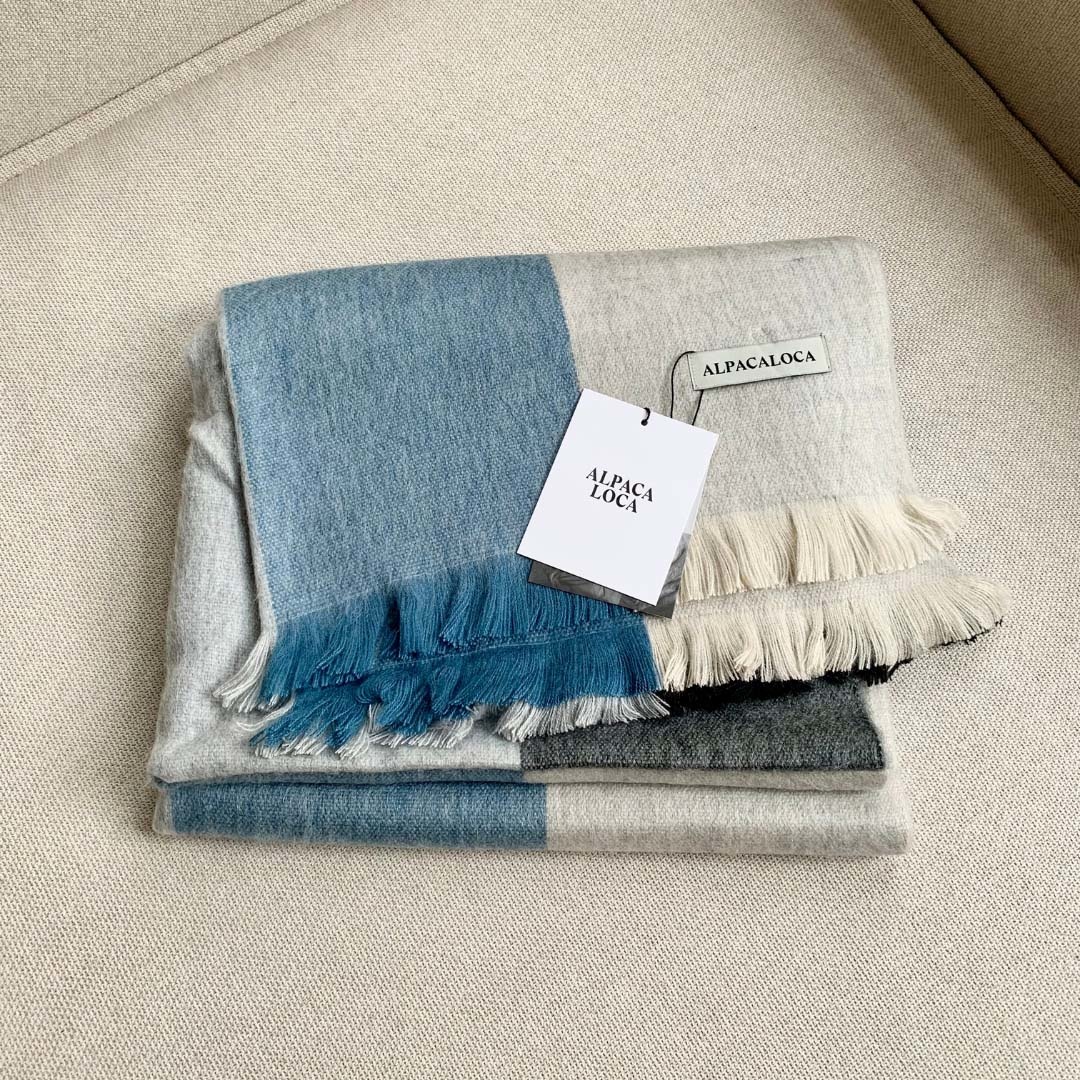 We also advise you to dry clean your scarf if it is wrinkled and not to wash it too often. If you do wash the scarf, wash it on a wool program. Allow the scarf to air dry or tumble dry very briefly on a low setting to preserve the airiness of the scarf. After washing it is a good idea to brush the scarf with a soft, fine-haired brush for a perfect finish. Brush all the hairs in the same direction. Don't have a brush at home? Iron the scarf at a maximum of 110 degrees, in the same direction. After a short ironing your scarf will look like new again.