About Take It Slow
Welcome at Take It Slow ®. Glad you're here. My name is Laura (29) and I am an entrepreneur who is committed to a more beautiful and better world. Just like you. :-) My journey started a few years ago when I got stuck in my search for fashionable conscious sustainable clothing brands. A beautiful webshop where these kinds of brands came together was missing, so I started one myself. At that time I was 23 and had just completed my bachelor in Fashion and Textile Technologies. Take It Slow has rapidly grown into a successful online shop for young women. At Take It Slow you can shop sustainable and fairtrade clothing online, without having to compromise on style. And all this conveniently in one well-arranged place.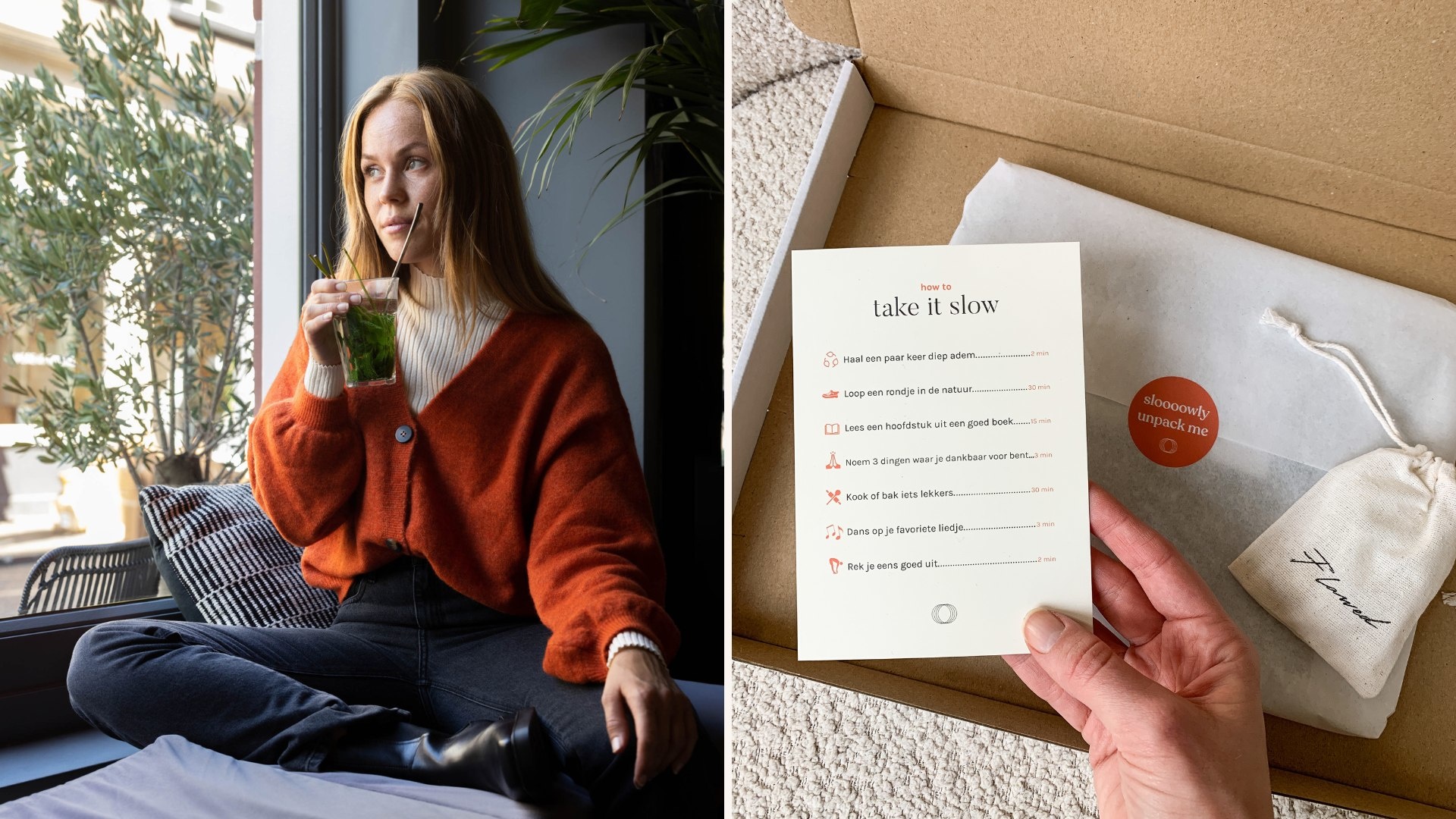 A webshop full of slow fashion labels
Take It Slow offers slow fashion, the opposite of fast fashion: the weekly new, extremely cheap clothing collections that you can find at major fashion chains. Slow fashion is made with love and with respect for people, animals and the environment.
We understand if it's quit a challenge when it comes to sustainable clothing. Fairtrade, vegan, sustainable or ethical clothing made from Tencel fabric? All slow fashion items in the Take It Slow webshop have been selected with great care by Laura. A lot of research is done before we present these beautiful brands and products to you. All items in the Take It Slow webshop are made under fair conditions with minimal impact on people, animals and the environment. Sustainability is just as important to us as style and quality: these are the three main ingredients of every Take It Slow item. In this webshop you will mainly find minimalist, timeless styles and high-quality products. For us, beauty is in the simplicity and in the details of an honestly made product. Items that will give you years of wearing pleasure.
we are happy to help you!
With our personal approach via email and Instagram, we are ready to help you with all kinds of questions during office hours (9.00 - 18.00). From questions about a product, measuring an article to personal styling advice: nothing is too crazy for us. We would love to help you!
Inspiration for a slow lifestyle
In our rapidly changing world, Take It Slow invites you to slow down and think consciously about the choices you make in life. A calmer and more mindful life has many benefits for yourself and the world around you. In addition to our knowledge about textiles and sustainability, we also share trends, inspiration, tips and personal stories on the Slow blog and Instagram. We will take you on our journey to literally take it slow.
So, take your time.. make an oat cappuccino and be inspired by Take It Slow. Scroll through the platform and stay up-to-date via the slow newsletter and social media such as Instagram, TikTok, YouTube & Pinterest.
6 Reasons to choose Take It Slow
High customer satisfaction 100 percent recommend Take It Slow. (9.7 / 10 on Kiyoh)
Free shipping from €99 within NL and from €200 in Belgium & Germany
Secure payment and shopping is guaranteed
Wrapped with love! Your order is always wrapped like a nice gift
Our products have been selected with love and attention and are of a high quality and durable quality
Personal service via email and Instagram